AI Trucking Software
See how you can manage more freight and improve profitability
Request your free demo now to see how you can dispatch loads faster, reduce deadhead miles, and improve profitability with PCS Express – your all-in-one transportation management platform.
When you use trucking software you can save time, automate manual processes, access reporting and analytics and run a better business.
Book a FREE demo today!
Watch the video below to learn about 3 Powerful Dispatch Software Features
Run Your Entire Trucking Operations on an AI-Driven Platform
The PCS Express transportation management platform enables you to manage your dispatch, accounting, and fleet all within one platform. Truckload, LTL, intermodal, and brokerage lines of business can all be managed in one place. Our cloud-based platform is designed to bring together shippers, carriers and brokers in a safe secure up-to-date environment for your dispatchers, fleet managers, finance and accounting teams.
All-In-One
With PCS Express, you get a fully integrated dispatch GaaP-compliant accounting and fleet management system in one.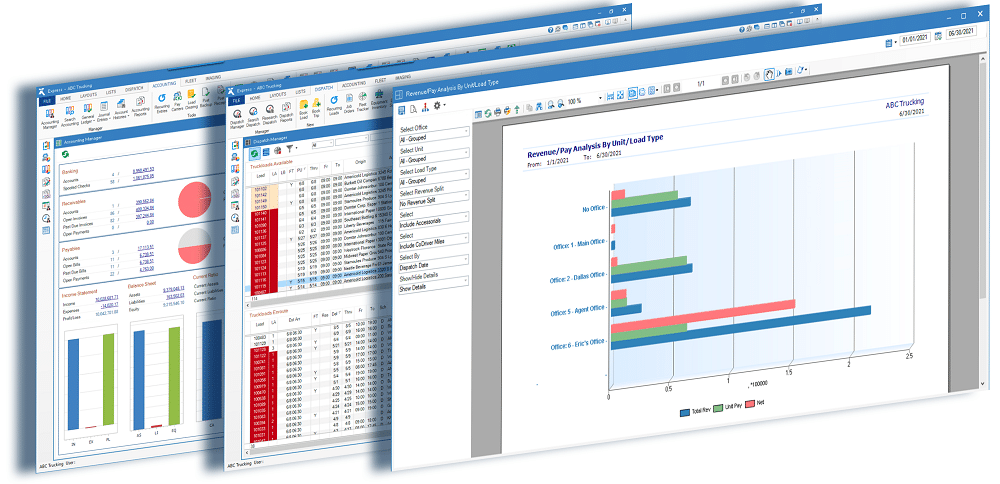 2-Way Driver Communication
With the Mobile Express app dispatchers and drivers can share updates in real time.
24/7/365 Tech Support
All customers have access to our Transportation Management System experts 24 hours a day, 7 days a week.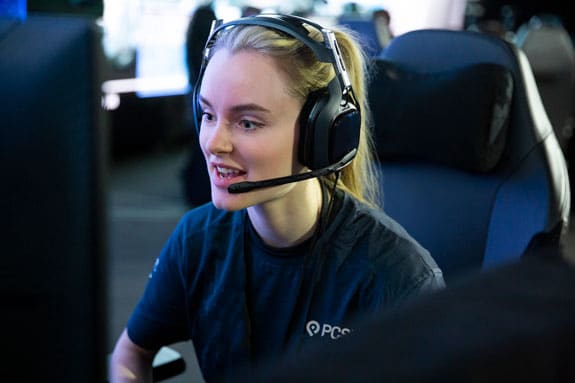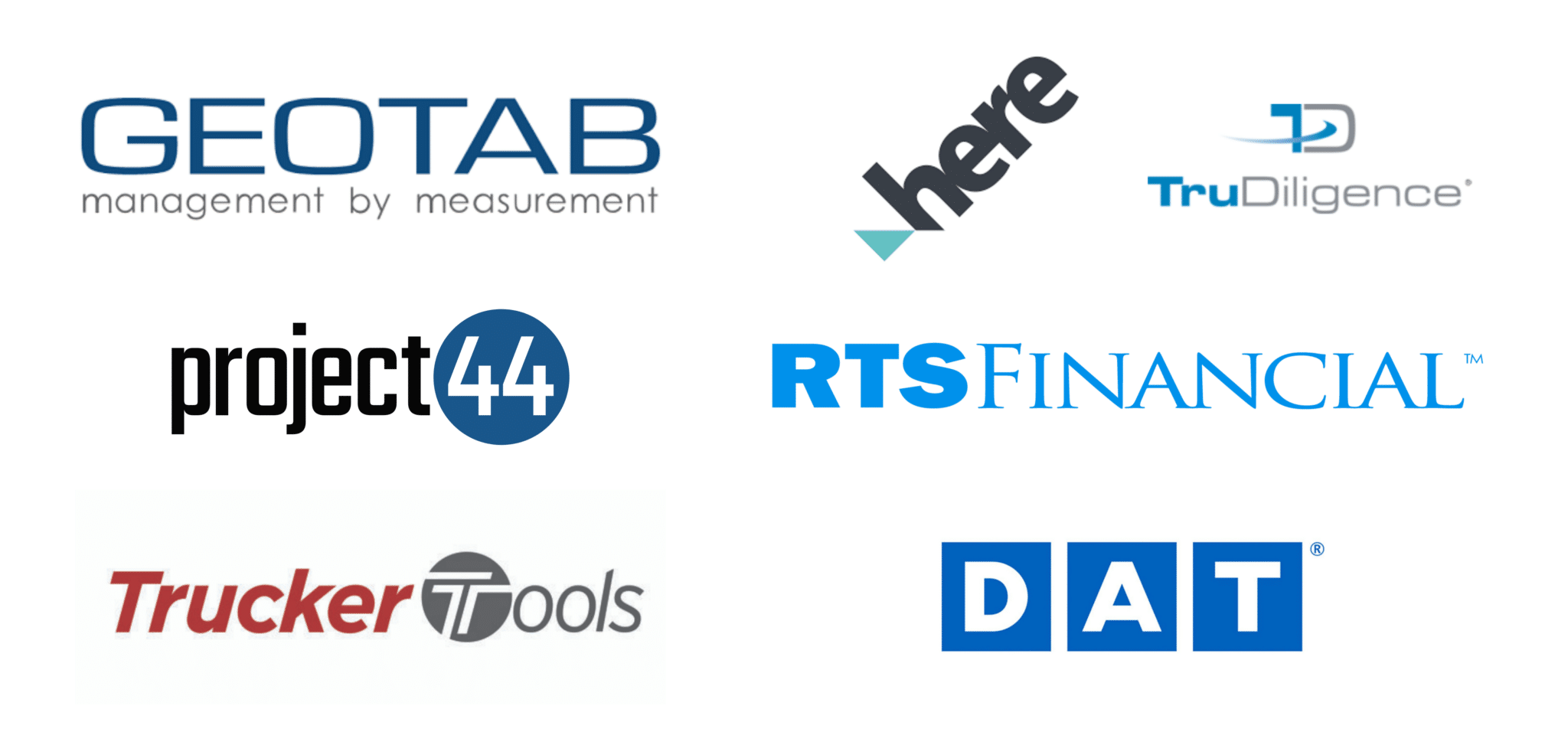 Keep Your Favorite Tech
Benefit from one seamless workflow when you leverage partner technologies integrated with PCS Express.
Drag and Drop
The drag and drop dispatch feature allows you dispatch a load in just two clicks.
Reduce Deadhead
Tackle the critical task of reducing deadhead miles with the deadhead reduction feature. Find the closest truck to your scheduled pickup based on availability and schedule.
Make Every Load Profitable
PCS Express will generate a warning if a load falls below your set standard.
Set Up Custom Dispatch Filters
Dispatchers can filter by office, load type or even teams (if you're split into teams).
Dispatch Trucks from Your Mobile Device
The Mobile Express app automates two-way communications between dispatch personnel and drivers. It delivers load dispatch information to drivers and pushes driver updates to dispatchers. Mobile Express enables full truckload dispatch from the yard, a customer location, the distribution center or even on the road.
Customers Rank Us At The Top
Thanks to our customers, PCS Software boasts a 4.7 star rating on Capterra. Find out what they have to say about our transportation management platform, PCS Carrier Express.